Mystery Mansion Regina
How Mystery Mansion Regina created 'Unlocking Love' a tabletop escape game Powered by Telescape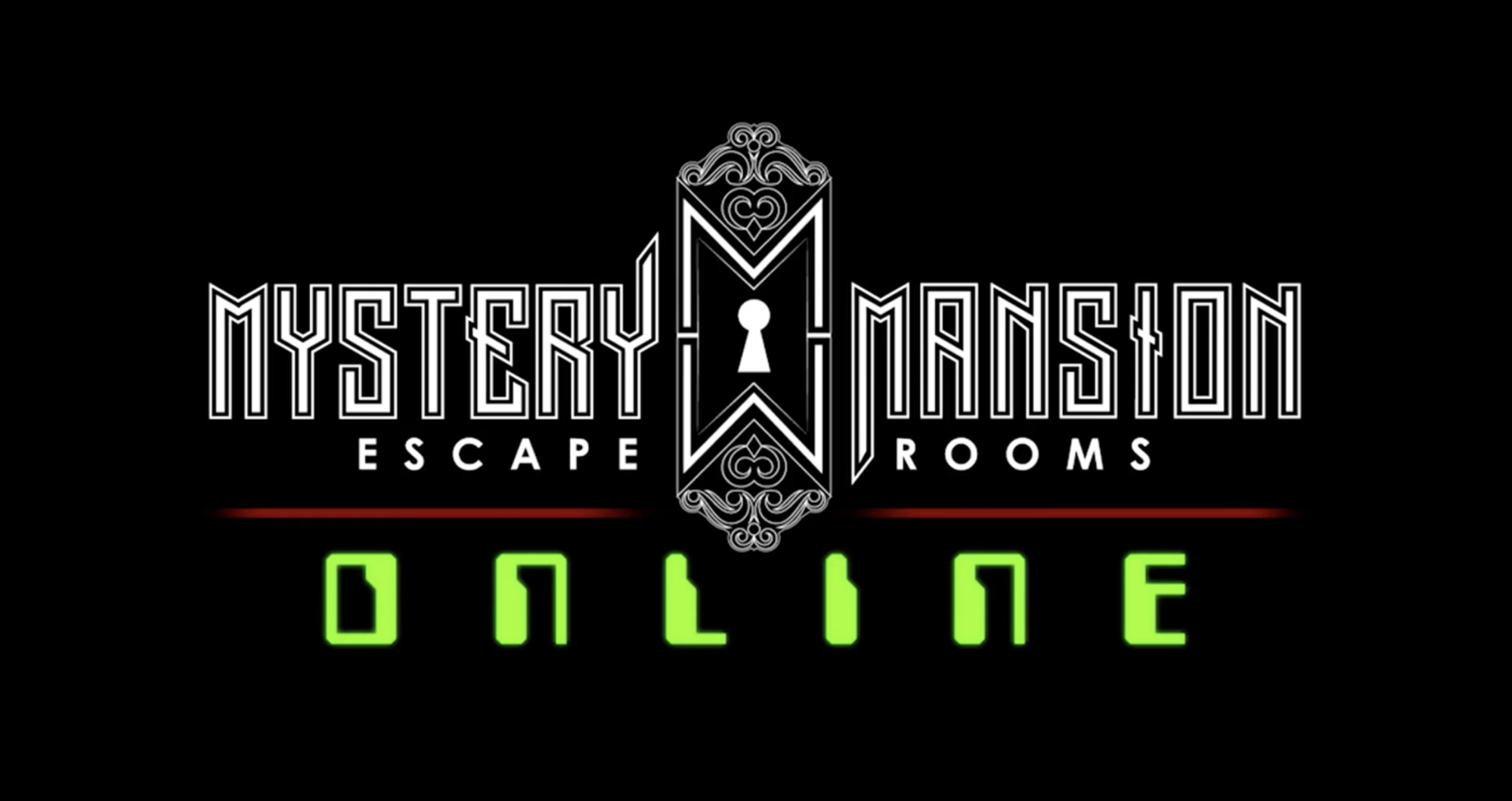 Mystery Mansion Regina
is a four times award winning escape room company based in and locally owned in Regina, Canada. Founded in 2017 the company has grown rapidly in both popularity and the type of experiences they have on offer. From digital escape rooms like Hotel Hijinks and The Detectives Office, to a range of in-person escape rooms, to original live avatar hosted games such as Drag Task Force and their latest, the Sleepy Man horror trilogy.
Their latest adventure in the puzzle game space is a tabletop experience called "Unlocking Love" which combines a physical box with a uniquely immersive digital interface powered by Telescape. We caught up with the founder and owner of Mystery Mansion Regina, Mitch Bresciani to find out more about how he and his team are constantly innovating and where they draw their inspiration from.
Our escape room focuses on story-driven experiences. A lot of us who were involved are storytellers at heart, and that's what makes us different.
D'Viles Curio Shoppe, powered by Telescape.
How Mystery Mansion Regina doubled how many bookings each escape room can accommodate:
For Mystery Mansion Regina, the journey into creating digital experiences happened in 2020 as many parts of Canada entered into lockdown. To begin with, Mitch or perhaps better known as his trivia host alter-ego "Morch" ran a series of online trivia games via Zoom. It was during one of those trivia sessions that the idea to try to convert their real-life escape rooms to an online format arose.
When asked about those early days of their live-hosted rooms, Mitch explained how they started with Google Drive as their inventory system. As the Games Master navigated the room on camera, players could follow along and interact with PNG image files in a Google Drive folder. Before long, this solution became unsustainable. Mitch explained how implementing Telescape changed everything,
Later, we were introduced to Telescape and that's when everything opened up wide. There were so many things we could now do with our rooms, and even stuff that wouldn't be possible in person. Most importantly it allowed us to tell the story better.
Since then, Mystery Mansion Regina have continued to innovate with Telescape and have grown their audience of fans globally. Before long, escape rooms were able to reopen in Canada, but this didn't stop people wanting to book and play online. Mitch explained further,
We then had a problem where if a room was booked online, nobody could play it in-person. So I was like "ok, what can we do?". We decided to pre-record all possible actions our host could take in the room. The idea was I just wear my headset, turn my camera off, and run the thing from home. Guess what? It worked so well!
Being able to keep bookings open in-person and still run a thriving business online with live avatar versions has allowed them to optimize their limited physical space. Mystery Mansion Regina can take twice as many bookings and this also gives them the freedom to retire physical rooms to reclaim their space. In theory, escape rooms can live forever even if they're no longer available in-person. There's even talk among the Mystery Mansion Regina team of bringing back their most popular, but now retired escape rooms in a fully digital format.
A team takes on the Sleepy Man trilogy, one of the games that can be remote-hosted.
Unlocking Love: An Escape Room (In a Box) Powered by Telescape
The most recent project Mystery Mansion Regina has been focused on is a world first escape room 'in-a-box' powered by Telescape. Unlocking Love was an idea by Mitch and worked on by himself and the two junior designers at Mystery Mansion, Owen and Rachel. Currently, the game is a pick-up in store exclusive, although the team haven't ruled out the possibility of making a digital version in the future.
Unlocking Love is a boxed game for a small group of players that celebrates all things love. But not just love between friends and couples, Mystery Mansion Regina also sees it as their way of showing love to their local community who have supported them during lockdown.
The game works by players picking up the box in store which is covered in padlocks, illustrations, hidden puzzles and secret Easter Eggs. The player is also sent a 'USB stick', but in fact this is a Telescape URL setup to look like a Windows screen with documents and files they can explore collaboratively.
Mitch explained how this key aspect of the game ended up being powered by Telescape,
As we were building Unlocking Love, we kept adding more puzzles, items and locks. But I forgot how expensive physical locks were. Then I suddenly realized - "digital locks!" By creating digital locks in Telescape we can add so much more to the game without printing or constructing expensive materials.
The range of tools available to game creators in Telescape is one of the keys to Unlocking Love's success. Rather than be limited by what is possible with padlocks and paper, Mystery Mansion Regina use all of Telescape's features to make this game an enjoyable experience for all players. From drag-and-drop puzzles, to timers and countdowns, to password protected areas and hidden objects that appear when certain secret requirements are met.
Unlocking Love's online interface is designed to look just like a USB memory stick inserted on a Windows computer.
Making sure that Unlocking Love was both fun and affordable for the local community was one of the most important things Mitch and his team did, and that wouldn't be possible without Telescape. What's more, if players return the box within 7 days of receipt, they get a £25 voucher to come play any escape room at the site. That way Mystery Mansion are able to reuse the materials and make the game more environmentally friendly and sustainable over a long time.
Following the success of Unlocking Love which launched for Valentine's Day, when asked what was next for Mystery Mansion Regina, Mitch explained that he and his team are hard at work creating seasonal versions of the experience. This includes a St. Patricks Day edition, a Birthday edition, and many more launching later in the year. It's safe to say that the escape room in-a-box concept powered by Telescape has been very well received by Regina's enthusiasts and the concept is here to stay!
Mystery Mansion Regina: A four times award winning company
Since the start of lockdown moving from trivia nights, to live avatar hosted escape rooms, and now the most recent innovation of tabletop boxed games, Mystery Mansion Regina is staying competitive not just in the local market but globally as well.
Their hard work has certainly paid off, as Mystery Mansion Regina has taken the prestigious award of 11th overall worldwide, and 1st in Canada at the TERPECA Awards and more recently have also won the Best Overall "Immersive Experience" of the Year in the Bullseye Awards 2021 for the thrilling finale to their horror trilogy: Sleepy Man
. In our interview, Mitch looked back on the successes with a smile,
Unfortunately Regina isn't a big international tourist destination, so there are a lot of people who'll probably never visit. But now, everything's different. We're hosting people from all over the world and gaining international recognition. It's amazing.
Of course, 'Morch' still brings it back to where it all started by hosting
trivia nights
and runs those in Telescape too!
How to Get Started with Telescape
Whether you're looking to adapt an existing escape room into a digital format, or create a brand new escape room experience from scratch, you can sign up for Telescape for free today and get 10 free game credits to start you off. Bring your online escape room to life at
https://telescape.com