Spirit Seekers Ireland
How Online Escape Rooms Ireland are using the whole world as their canvas with Telescape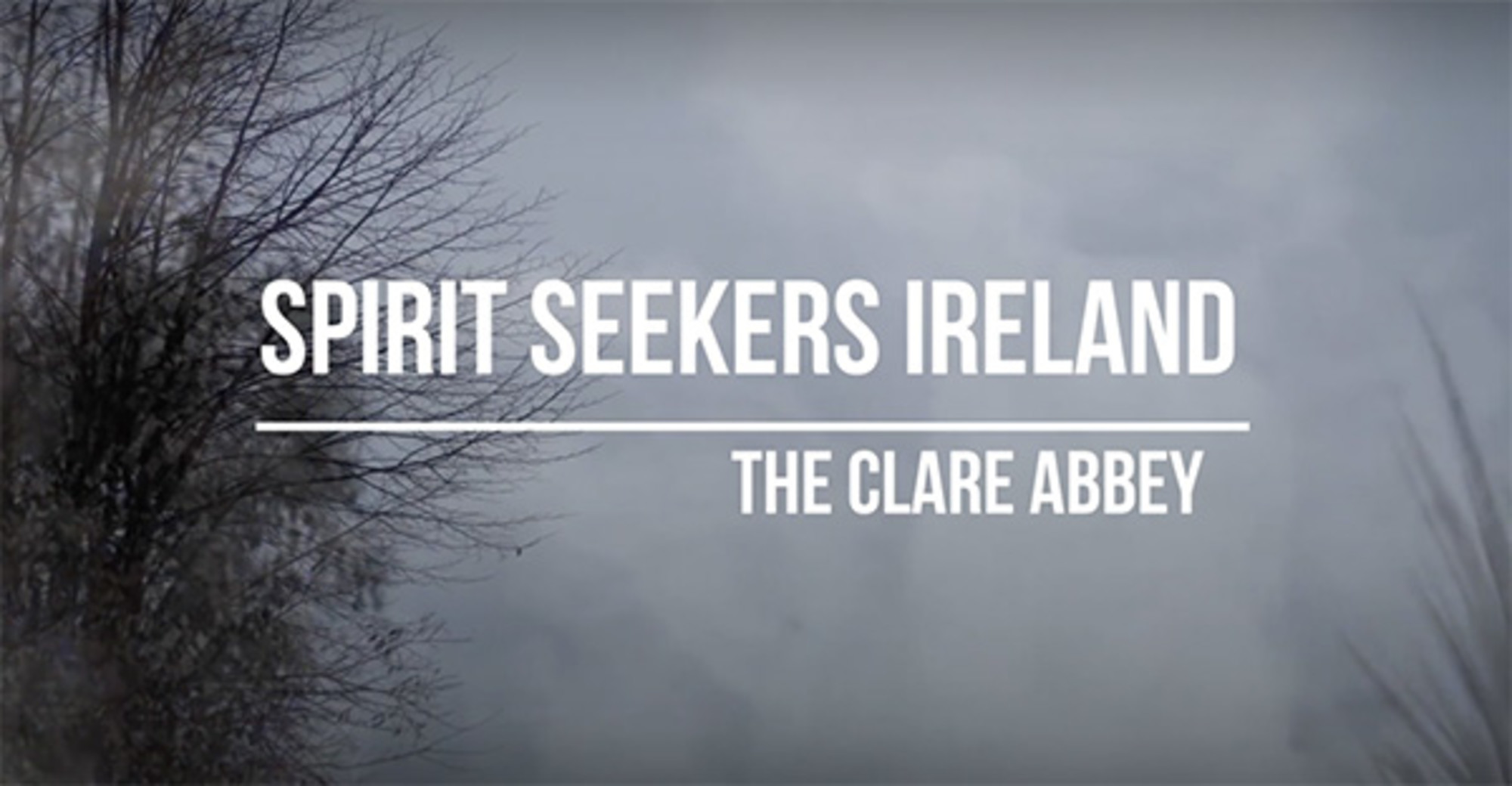 Online Escape Rooms Ireland is a digital escape room company owned and operated by Connor and Sarah Donovan from Ennis, County Clare, Ireland. Like many other immersive experience companies suffering from closure during the lockdown, they've looked toward a digital solution to keep their customers engaged, and attract a global audience.
In addition to converting their physical escape rooms into digital experiences, the creative duo have looked further afield for inspiration for their next online offering. Telescape has given the owners tools to turn any space into a permanent, digital environment.

Telescape has been an absolute life saver. It's a blank canvas that you can do anything with!
We spoke to Sarah about how Telescape has helped keep the magic alive since lockdown, and what's next for the business.
Thinking outside the box room
In early 2021, Online Escape Rooms Ireland launched a brand new experience unlike anything on the market at the time. This game was the first in their exciting new Spirit Seekers Ireland series. Instead of being constrained by four walls, this Telescape experience takes players outdoors to the Irish countryside.
Even though Spirit Seekers is about the paranormal, I'm actually really interested in heritage sites.
The aim was to celebrate the nearby Clare Abbey and educate players on the rich history of the county through the power of play - by investigating reports of a mysterious haunting at the site. Using this physical location allows everyone, no matter where in the world they're in lockdown, to experience and explore the heritage site from the comfort of their own home!
Of course, there are also challenges with using a real life location. One such challenge the creators experienced was how to respectfully fit puzzles into the site. This is where the decision to host Spirit Seekers Ireland on Telescape came in. Sarah explains,
I didn't want to mess with any of the actual graves or incorporate them into a puzzle out of respect, so everything players interact with has been added in Telescape.
How to map a physical location, digitally
One of the interesting ways Sarah and Connor have used Telescape was how they mapped the large outdoor area players would explore. Spirit Seekers Ireland consists of 12 unique 360 degree photo spheres to give the player a sense of moving through space seamlessly.
Like all good ghost hunters, players start with a map of the local area and may choose to click into each labelled area to explore, or navigate with arrows on screen, as if walking through the space.
The long part Sarah explains, was visiting the physical location and using the 360 degree camera, a Ricoh Theta V. The camera connected to a remote control on her mobile phone - so all Sarah had to do was hide behind a tombstone and press 'capture'
From here, uploading the photo spheres into Telescape and mapping them into Telescape's software was a piece of cake - leaving plenty of time for the fun stuff, designing and testing the puzzles.
Limitless puzzle design - all you need is imagination!
Online Escape Rooms Ireland have designed this game so that there's plenty for players to explore and interact with in the environment. Sarah describes this as incredibly easy to set up too,
Because it's not a physical room, Telescape is limitless. All you need is imagination and some photo editing software and you can create something way cooler than a real room.
One such example is a puzzle that appears halfway through Spirit Seekers Ireland and involves a mysterious sundial. By dragging and dropping your objects onto the sundial, a shadow is cast and thus reveals the secret code.
This kind of puzzle could never translate as well in a real live escape room and that's one of the many things we love about Telescape.
Anyone can design a virtual experience like this
Telescape is completely free to create games with, so anyone with an idea can step into creating something magical within a few clicks. If playing Spirit Seekers Ireland has taught us one thing, it's that you don't need a physical space, just a little imagination and a story to tell.
One of the main reasons for using Telescape Sarah explains, is the ease of learning,
I'd never engaged with any technology like this before Telescape. I mean, if I can do it, anyone can.
At the time of writing, Connor and Sarah are excited about reopening their physical escape room business in a new location in Ennis as lockdown eases. But players and corporate teams who are unable to travel enjoy their digital games so much that more than one sequel to Spirit Seekers is already in the works!
To try out Telescape for your escape room business, sign up for free on Telescape Live.