Hourglass Escapes
How Hourglass Escapes uses Telescape to power both remote avatar escape rooms and point and click games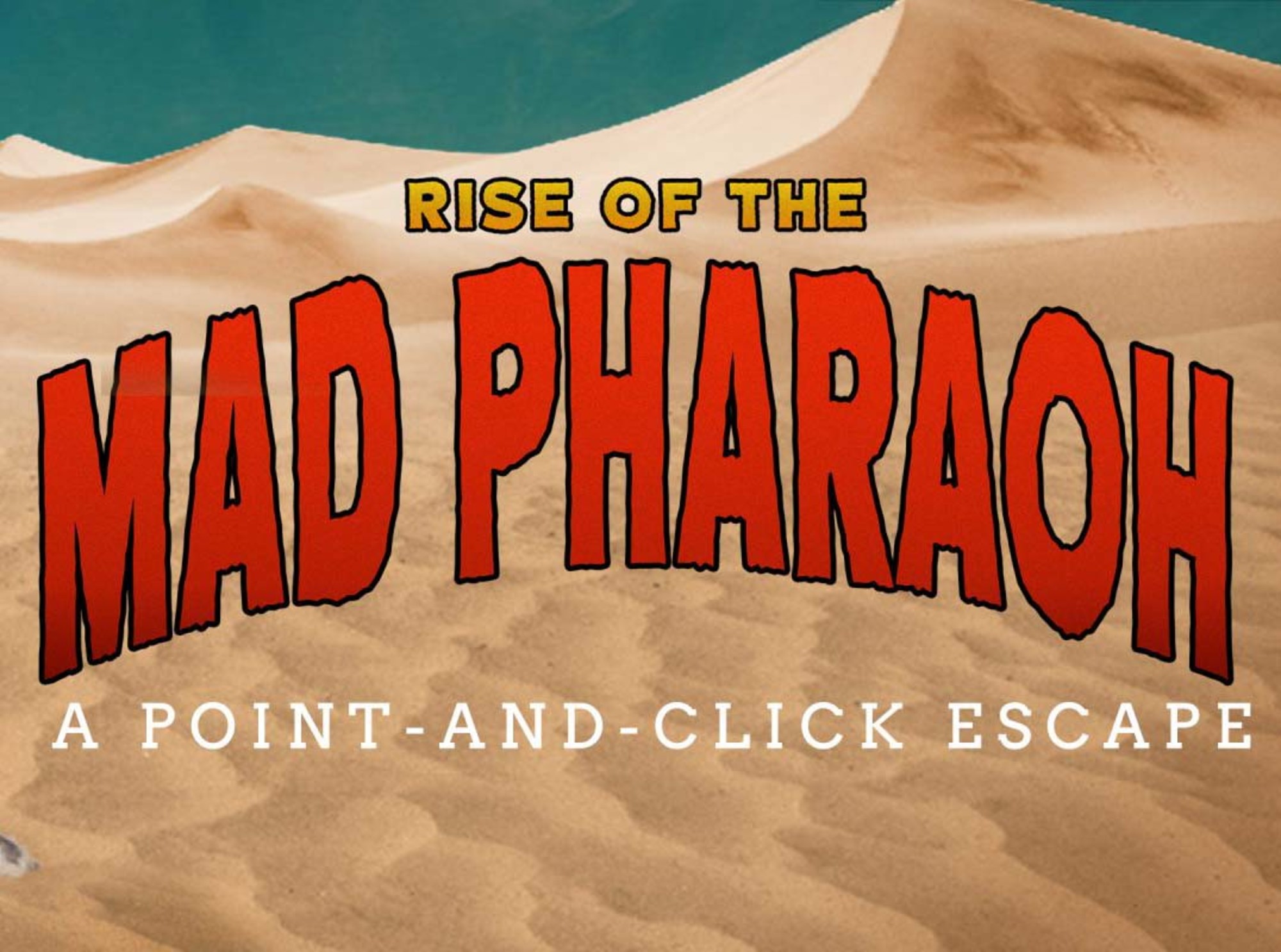 Hourglass Escapes is an award winning escape room company based in Seattle who have made it their mission to deliver challenging yet utterly immersive adventures. By putting players at the heart of the action, anyone can become the star of their own show at Hourglass Escapes.
In 2020 many escape rooms, like Hourglass Escapes, were forced to close. This didn't stop the creative team from taking their experiences online, which is where their software of choice, Telescape, comes in. Telescape can be used as both an inventory system for a remote avatar experience, or as a fully digital point and click version of the room.
We spoke to the owner and designer Seth Wolfson about their decision to choose Telescape for both parts of their online business, and what impact it's had in the past year.
Not just an escape room, it's an event!
We first got the idea to use Telescape after playing another non-interactive game and thought 'how can we do this better?
The choice to convert their existing escape rooms, Ghostly Galleon and Rise of the Mad Pharaoh into remote avatar games was a logical first step for the company, as they moved towards a more digital audience at the start of 2020.
Initially, Telescape was used as an inventory system supporting the live host. This had the major benefit of enabling players to take a central role in the action, being able to examine materials and clues in their own time whilst directing the host around the physical escape room.
We already had character roles built into the live version and one of our designers, Tyler, came up with the idea of giving each player their own unique puzzle space.
In Rise of the Mad Pharaoh there are six roles to choose from and in the remote avatar version each time the host discovers a new clue, it is automatically sent to the relevant player to examine. To add to the immersivity, Hourglass Escapes have made each player space look and feel unique within Telescape and as close to 'real life' as possible, with interactive elements to drag and move around the screen.
One of the most important things for Hourglass Escapes was to make the whole player experience feel unique and immersive from start to finish. Seth spoke to us about his memorable moments with teams early in lockdown,
We had this one team who came to us looking for a distraction from what was going on in their city. They were amazing, the played in costume and even made the cocktails we recommended. That's part of our philosophy, we don't just do games. We want them to be an event, because for many teams this was the closest thing to an event they're going to do all year.
For them, using Telescape added a whole new dimension of multiplayer interactivity to the experience, guiding players through the cinematic universe they've created for a real world audience, from the comfort of their homes.
Creating a fully digital escape room game
Since the success of the remote avatar escape rooms, Seth and his team have since moved on to create two fully digital games which do not rely on a host. Quickly being able to convert their experiences to this format have been instrumental in opening up new markets for Hourglass Escapes. It's entertainment on a global level, a clever combination of puzzle and video content that anyone can access regardless of time zone.
The first point-and-click escape room they created was The Navigators and the Call From Beyond, starring the voice of Spiderman, Yuri Lowenthal. Seth recalls fondly how this experience was initially created as a teambuilding event for a group of scientists working with NASA. Telescape was a perfect tool to scale up to a large group size for the event whilst still being an intimate and interactive multiplayer experience that everyone felt involved with.
Later, the team returned to the success of Rise of the Mad Pharaoh and began converting the live escape room into a fully digital format, including an interactive 360 view of the escape room. For this experience, a live host was swapped out for clickable triggers indicated by a magical glow effect in the 3D space, and video sequences to provide the same cinematic storytelling as it's hosted predecessor.
Creative puzzles for the play at home audience
Both the remote avatar and point-and-click style of games offered at Hourglass Escapes have won awards among escape room enthusiasts and it's easy to see why. Using Telescape to enable their brilliant puzzle design in a digital format, to using beloved cinematic techniques to tell an exciting story in every escape room has made them a household name in the industry. Seth has tried it all in Telescape and is always quick to discover exciting new uses of new Telescape features.
I think we were the first company to use a red reveal with a transparent PNG and players absolutely love it!
Another hugely popular puzzle made possible by Telescape is the cipher found in Rise of the Mad Pharaoh. In the in-person escape room, solving the cipher is typically a one person job, but Telescape allows all players to work simultaneously on the one puzzle, rapidly solving side by side.
Whilst their digital counterparts are as true as possible to their real life escape rooms, some puzzles needed to be adapted to the new format which provided new opportunities. Seth explains the future possibilities of the new Telescape technology they've adopted,
Digitally, you can do anything. We could add an additional space onto an existing escape room and create something brand new and nobody would know.
The future of play at home escape rooms
Overall, Hourglass Escapes have been very happy with their decision to use Telescape for the digital side of their escape room business and plan on continuing to use the software as their business grows.
Remote avatar using Telescape is here to stay for us... And I think if people are smart they'll create avatar versions of their escape rooms too.
You can take a look at all the games Hourglass Escapes has to offer over on their website. Whether you're running remote avatar games, or fully digital, sign up for free now on Telescape Live.