Escape SC
How the student group Escape SC used Telescape Live to create their latest project, SCience Splice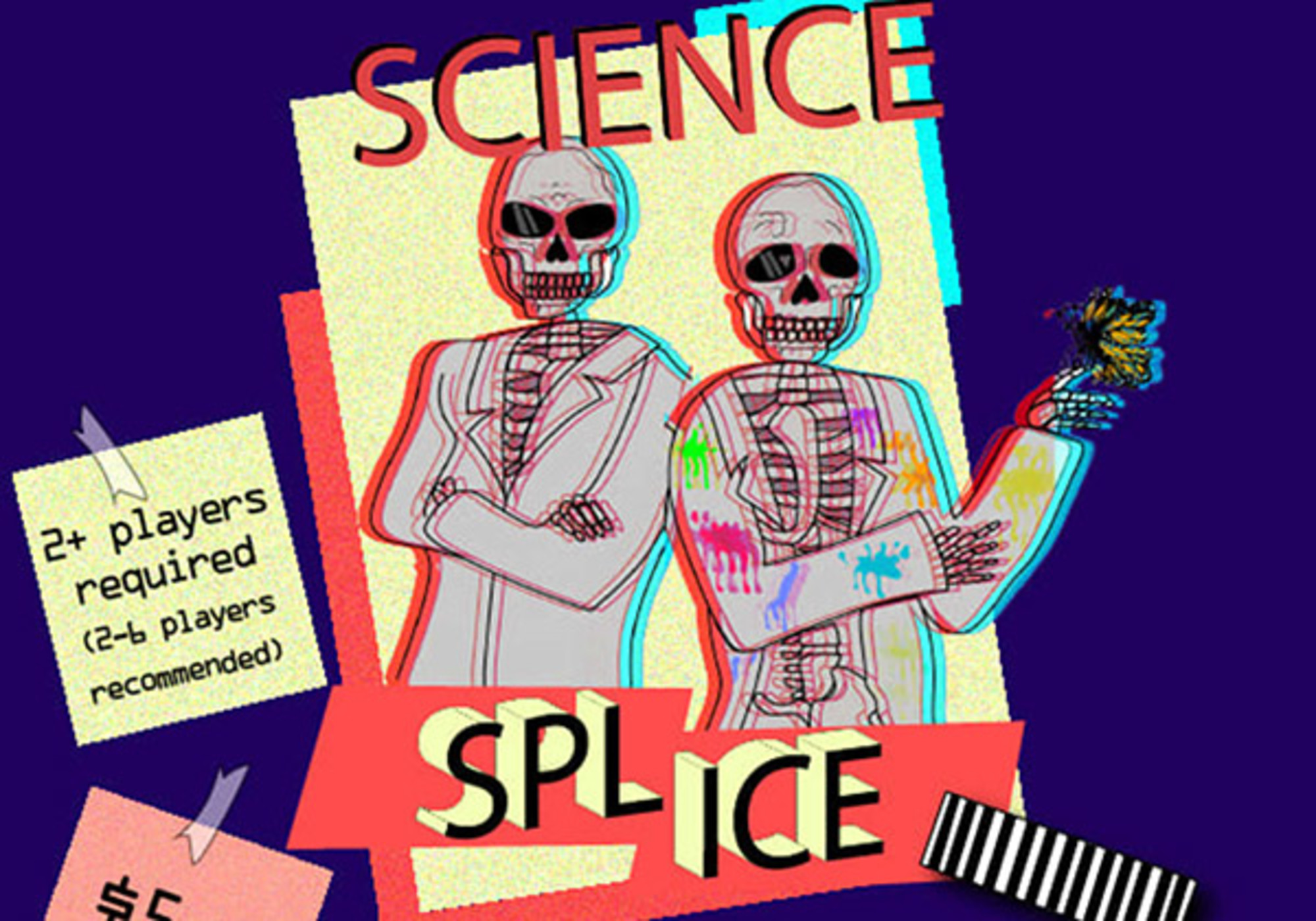 Escape SC is a student society at the University of Southern California in Los Angeles made up of anywhere between 10 - 20 students with a common interest in escape rooms. The society was founded in 2017 and is dedicated to building innovative escape room experiences on USC's campus. When they're not building physical escape rooms, they're creating immersive murder mysteries, pop-up events, or new to the 20/21 school year, play at home digital escape games.
Reagan (she/her) and Josh (he/him) are the two lead game designers on a brand new play at home escape room called SCience Splice built with Telescape Live, and we spoke to them about some of the challenges that came with creating an immersive experience in lockdown. Josh explained,
Designers have made so many amazing creative and unique things online and there's a whole new community there.
Despite the new normal, Escape SC are confident about continuing to grow and improve the society through their new digital escape room tools, such as Telescape Live, and are excited about the future. Why Escape SC Chose Telescape Live
Josh explained that the decision to choose Telescape Live for SCience Splice felt natural after working with the tool on an earlier project, which was commissioned by one of the majors at the University of South California. Spies was a fully Games Mastered comedic escape room powered by Telescape Live that ran in Spring 2020.
It was a whole lot of fun and we loved it so much we decided to implement Telescape again
Creating SCience Splice
To create SCience Splice, Reagan and Josh first came up with the concept and then pitched it to the Escape SC society to form a game design team. The final group was made up of 12 game designers including a Graphics Team, a Video Team, and a Telescape Live team. This meant that all members of the club got an opportunity to create a multi-layered collaborative digital game and learn extra-curricular tools and techniques they may not have otherwise picked up in class.
In particular, Reagan explained how instrumental their student lead on the Telescape Live team was,
Telescape is a great platform but Tammy really spearheaded the effort figuring how out we could get our wild ideas to work on the platform!
The finished result is a digital escape room game which is described by enthusiasts as a 'hidden gem', making ripples in the industry for it's ingenuity and creativity.
At its core, SCience Splice is an hour-long, light hearted digital adventure for a minimum of two players. After 'accidentally' pressing the large red button marked "Do Not Press", your body is split in two and players must choose whether to operate the left or the right hand side of the brain in a race against the clock to save themselves. There are multiple endings, hidden Easter Eggs, and a uniquely collaborative interface in this race to create an antidote. Josh and Reagan explained that,
Every puzzle in Science Splice was designed by a different team.
With each team working on a different feature SCience Splice quickly became an excellent example of a play at home escape room that uses all the features Telescape Live has to offer. From engaging videos triggered by the click of a button, to directing players down different story paths, to elaborate puzzles such as nonograms, jigsaws, and a fan favourite, 'dress-up' sequence.
Telescape Live is Easy to Use
Whilst Escape SC had individual students who were dedicated to making their game work as well as possible on Telescape Live, all members of the SCience Splice team used Telescape Live to bring their ideas to life.
For example, Reagan came to the project with a basic understanding of coding and described Telescape Live as being as easy to learn and quick to master, relating it to Scratch, a storyboarding programme for kids. With a smile on her face, she joked
If you can learn to use Powerpoint, you can learn Telescape.
Telescape Live as a Free Educational Tool
For most of the Escape SC group, starting at USC in the middle of a lockdown meant that meeting fellow students on campus was impossible, which is why student societies like Escape SC are all the more important for creating and nurturing communities.
In order to keep their community intimate, Escape SC opens limited applications to join a few times a year, but it welcomes USC students on and off campus from all around the world. It's an opportunity to try your hand at many different disciplines that go into designing an escape room and the experience is invaluable! Reagan and Josh agreed,
I would definitely recommend other universities and organisations to take apart and create escape rooms. For us, creating SCience Splice has been such an amazing experience..
But that's not all, other educational groups within USC and beyond are now using Telescape Live for other educational purposes. Telescape Live gives students and educators the tools to create their own environments for learning, whether it's problem solving outside the classroom or recreating 360 degree views of museums and historical sites, the applications for education are endless.
If you want to play SCience Splice yourself you can book here. To find out if Telescape Live could work for your next academic project, try it for free here.
NOTE: A previous version of this page incorrectly said "University of South Carolina" when in fact we meant to say "University of Southern California". Sorry about that!