The Detectives That Saved Christmas!
Games for good - how Shaun Shrubsall and the Sara Lee Trust are changing the world, one play at a time (with a little help from Telescape)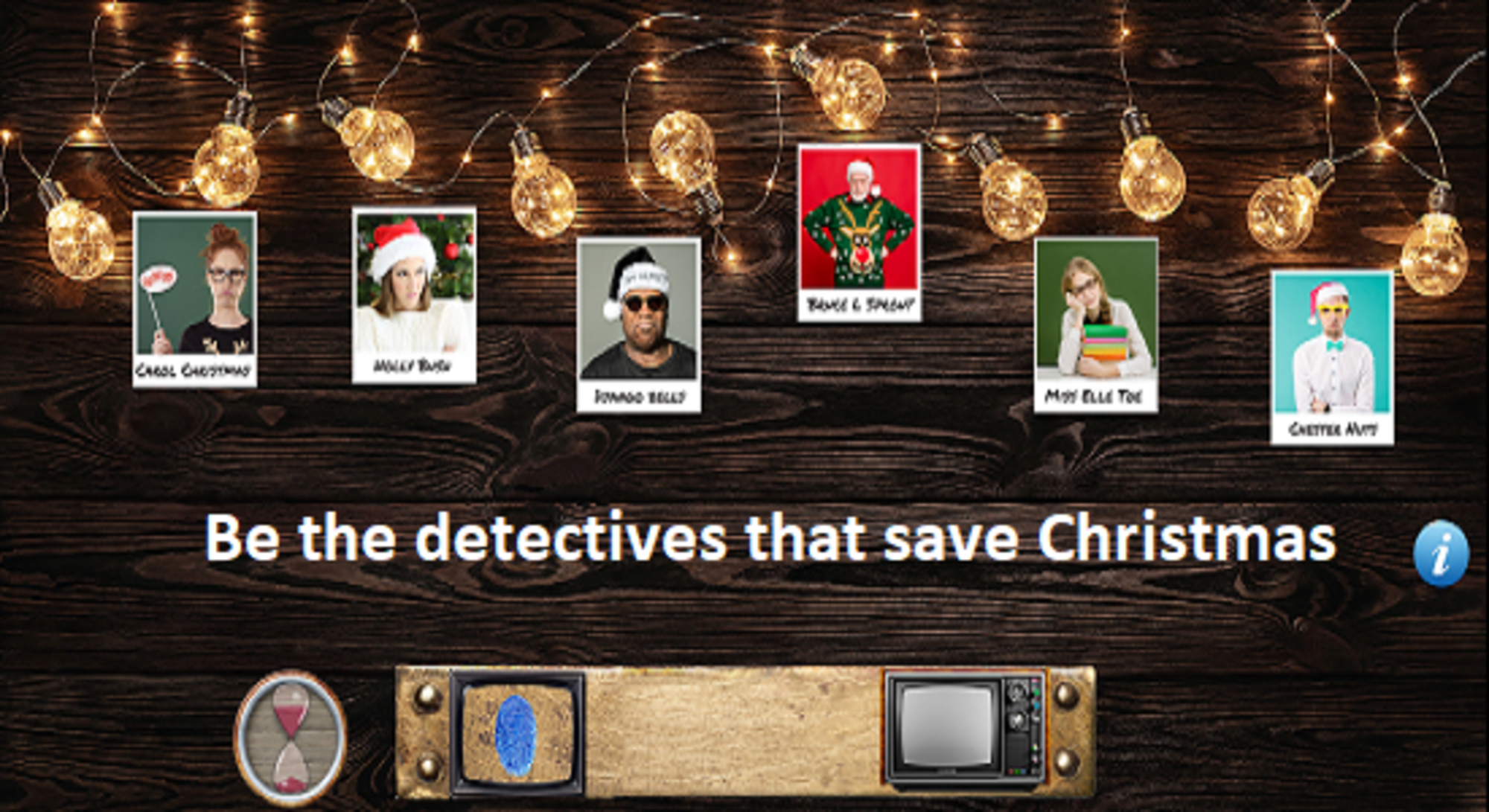 If you're a fan of escape rooms, the chances are you've played- or at least encountered- a Shaun Shrubsall escape game before. Whether it be creating immersive launches with Black Sabbath, or online escape games with Puzzle Punks, Bewilder Box or his current project as the creator of Play Helps. This year he's back for Christmas with the return of the heartwarming charity escape game, The Detectives That Saved Christmas!.

Originally launched in 2020, this escape game is in support of the Sara Lee Trust and Telescape is proud to be donating the game credits making the Telescape platform free for this game so that as much of the proceeds as possible can go to the charity. At this time of year more than ever the Sara Lee Trust is working hard to support those affected by cancer and other life threatening illnesses and every bit of support they receive makes a huge difference.
It's a fantastically fun fundraiser that anyone can get involved in - all you need to do is get the family together, give it your best shot at cracking the case and most importantly, have fun!
Treat Yours-Elf This Christmas
In The Detectives That Saved Christmas! players step into the heart of a detective drama at the anti-Christmas Club in the town of Great Snoring. The community centre's Christmas star is missing and with six suspects on the Naughty List, it's a game of logical deduction, alibi checking and good old fashioned armchair detective work!
This family favourite escape game is packed with elf puns and giggle-worthy moments. Because it's been built in Telescape's easy to use online platform, it's also fully multiplayer and allows for up to 6 players to play simultaneously from wherever they are in the world, simply by accessing the same link in their browser.
Linked to: https://www.youtube.com/watch?v=fAQw1q0nAQQ
We spoke to game's creator, Shaun Shrubsall who describes it as,

... Very lighthearted! The main difference between this game and others is I wanted to encourage more than one generation to play at the same time. You'll get mum, dad, grandad and the kids altogether.
Shaun is a big believer in the power of play and bringing people from all walks of life together through fun which is why he's set up Play Helps. Whilst this is not the first time he's been involved in creating an escape room for a charitable cause, this is the first time the game is fully digital.
Using games to raise awareness and help fundraise for important causes is something Shaun and his business are actively championing within the industry. When people coming together to play a game over Christmas also raises money for charity, the world's a better place all round!
Telescape takes just seconds to set up and go
When deciding what platform to build The Detectives That Saved Christmas!, Telescape was the logical choice. Working closely with a number of other escape room sites, Shaun has been an early adopter of Telescape and so far has created over 7 escape games on the platform - not to mention several exciting ideas in the near future.
When asked if he had any advice for other escape game designers out there Shaun recommends Telescape,
I looked at different platforms and quickly realised what a great community Telescape is and has built in the past years. As a platform, Telescape is going to get your game where it needs to be, but the community is so incredibly supportive too.
From paper, to a prototype, to hitting 'publish', creating a digital escape game in Telescape is deceptively simple. Anyone can create engaging games even if they don't have any coding skills, or a physical escape room to model from. In The Detectives That Saved Christmas! the whole experience is played as a top-down view of a table as players collaboratively sort evidence to determine the culprit.
Click and drag the VHS to view the CCTV footage
Escape Rooms: The New Face of Fundraisers
The Sara Lee Trust is a charity that is close to the creator's heart. After supporting him and his family, Shaun wanted to give back to the organisation in one of the ways he knows best - by creating a fun, family escape game!
Given that many parts of the world are still in lockdown, play-at-home escape rooms are the perfect way to recreate the excitement of a social fundraiser that will be accessible to millions of enthusiastic players across the world. All you need to get started on your own escape room fundraiser is a little creativity and a desire to make a difference in the world, one play at a time.
Telescape's powerful platform does the heavy lifting, making it easy to set up an engaging and tactile multiplayer experience. If you're interested in finding out how an escape room could benefit your chosen charity, get started with 10 free game credits here.
Have you got what it takes to walk a mile in their pointy shoes?
This Christmas, treat your family and friends to The Detectives That Saved Christmas!. Purchase the game here and play any time in a team of up to 6.